Helpful Information for
Easier Moving and Packing

Access

Plan your storage space. Place those items that you may need to access often in the front.

Easier Access

Try to leave an aisle down the center of the storage unit for easier access. Leave a small space between the walls and boxes to allow for air circulation.

Smallest Storage Space

Rent the smallest amount of space you need and pack the space full.

Inventory

Make up an inventory of your items and keep it in a safe place at home or in a safe deposit box.

Gather Materials

Start by gathering as many boxes that you think you will need, tape, markers and packing material (i.e. foam shipping noodles, bubble wrap, packing paper or towels.)

Uniform Sizes

If possible, try to use uniform size boxes for easy stacking.

Prepare

Prepare your storage space by placing a protective cover on the floor under your goods. Storage crates work well.

Keep Dry

Place your storage items on 2×4 boards or on pallets to guard against dampness.

List Contents

List contents of boxes on all four sides; number the boxes and seal with tape.

Stack

Stack heavier boxes on the bottom and lighter boxes on the top.

Strong Boxes

Be sure your storage boxes are strong enough to hold 25-30 pounds. (It is best not to put too much in each box.) Rubber or plastic boxes work well to protect items from moisture.
Appliances

Larger appliances make excellent "packing cases" for blankets, towels, tablecloths and clothes.

Wrap It Up

Dishes and glasses should be wrapped in paper and packed in sturdy boxes. Stack them on top

Fragile

Pictures and mirrors should be wrapped in cardboard and marked "FRAGILE" and stacked on end.

Electronics

Put TV's and other electronics in the rear of your storage unit.

CAUTION

CAUTION! Do not store anything COMBUSTIBLE (i.e. paint thinner, gasoline, solvents, paint, etc.)

Removable Legs

Tables that have removable legs should be broken down to save storage space.

Sofas and Loveseats

Sofas and loveseats can be stored on end to save floor space. Cushions may be wrapped in plastic and placed on top.

Stored Together

Shovels, hoes, rakes and hoses can be stored together in empty trash cans. Stack extra cans inside each other.

Mattresses

If you stand mattresses on their side, prop them up so they stand straight. They may tend to bend out of shape and become lumpy.

Stuffed Furniture

Cover stuffed furniture with cardboard or blankets to protect against dust.

Sharp or Heavy Objects

Avoid placing sharp or heavy objects on top of upholstered furniture.

Metal Items

Wipe any items made of metal – bikes, metal tables, tools, etc – with machine oil to prevent rusting.
Keep the following supplies handy for packing: boxes, marking pen, bubble wrap, newspaper and tissue, tape and scissors, tape measure.

Label each box with the room the box contents belong in.

Write "Open First" on cartons containing essential items such as cooking utensils, toiletries, etc.

Write "Fragile" on each side of a box which contains delicate items.
Use large boxes for light items and smaller boxes for heavier items.

For stacking purposes, try to keep your boxes in uniform sizes. Keep the heavy ones on the bottom and the light ones on top.

Fill boxes to capacity because partially full or bulging boxes may tip or collapse.
The Do's and Don'ts of self storage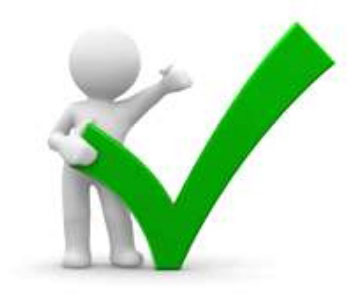 Do keep your items and boxes off the floor of the unit.

Do leave an aisle in the center of your unit so that you have a walk way to the back of the unit. Also leave a small space between the wall and your storage items to allow for ventilation. Do not lean items against walls as to leave air space around the unit's perimeter to aid ventilation.

Do use freestanding shelves to help organize your unit. Laying plastic sheeting on the floor and stacking boxes on top of wooden pallets can prevent condensation damage.

Do label boxes on all sides and keep a list for easy reference. This will save you time if you must look for something in particular.

Do put heavier boxes on the bottom and the lighter ones on top.

Do store frequently used items at the front of the unit to avoid having to search for them.

Do protect your items by covering them with moving pads, sheets, or light blankets.

Do check your unit once a month.

Do disassemble items such as tables, bed frames, etc. to save space. Wrap and label all pieces and put hardware in marked bags.

Do use the original boxes to store electronics. Color code the cords and devices so you can easily locate what gets connected to what.

Do clean and dry all appliances before storing them.

Do leave refrigerators slightly ajar to prevent mildew.
Do store couches on end. Stack chairs seat to seat. Use the inside of appliances and drawers to store smaller items.

Do use blankets or paper in between furniture items to avoid scratching.

Do store mattresses and box springs on long edges. Wrap for protection and elevate off the floor. Use two-three 2 x 4's cut to 1 ft long.

Do store mirrors and paintings on end, not flat.

Do pack books flat to protect their spines. Do rub a small amount of machine oil on metal tools, bicycles, and equipment to prevent rust.

Do drain and clean all debris from all equipment before you store them.

Do wrap collectibles or anything breakable. Label them "Fragile" or "Careful."

Do use bubble wrap or unprinted paper to wrap breakables.

Do group similar items together.

Do store clothing and draperies in wardrobe boxes, on hangers, to retain their original shapes.

Do purchase insurance. If your belongings are worth storing, they are worth insuring.

Do use Rubbermaid containers to store your items. They have tight fitting lids and stack easily.

Do keep out of season clothes accessible, you may have your belongings in storage longer than anticipated.

Do be aware of your surroundings when you are in your unit. If you see a potential problem or anything suspicious alert the manager.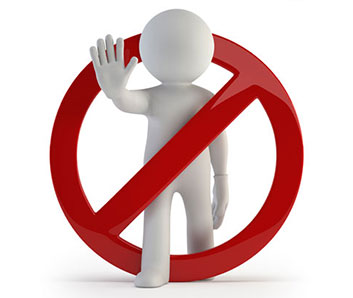 Do not use plastic to cover your belongs. It retains moisture. Do not store any food items. This will prevent bugs and/or rodents.

Do not pack your boxes so that they are too heavy to carry them. Especially when you are packing books.

Do not assume that your homeowners or renter's insurance will cover your belongings while in storage. Purchase the insurance.
Do not give out your combination or key to anyone that is not listed as having access.

Do not use printed newspaper for wrapping. The ink may smudge and get on your items.

Do not forget to clean appliances before you store them.

Do not store any toxins or flammables such as paint, oil, or gasoline.
STORAGE UNIT INSURANCE

The things you place in self storage are important to you, so you should take every precaution possible to protect them. Aside from renting a storage unit at a secure facility, there's another great way to protect your valuable assets, and that's with storage insurance.

Some people incorrectly believe that a storage facility's property insurance will cover their stored items, but the coverage actually needs to come from the renter. With proper storage insurance, your belongings will be covered in case of damage or loss.
INSURANCE OPTIONS:

Contact your insurance agent and he/she can tell you what self storage is covered on your home owners or renters insurance policy.

Sentry Storage offers Insurance for self storage through Ponderosa Insurance Agency.